2023 Golf Rates
Monday to Sunday 9 holes walking

$26
Monday to Sunday 9 holes with power cart

$36
Monday to Sunday 18 holes walking

$36
Monday to Sunday 18 holes with power cart

$48
Seniors and Juniors Golf Rates
(before 3pm)
Monday to Friday 9 holes walking

$21
Monday to Friday 9 holes with power cart

$29
Monday to Friday 18 holes walking

$31
Monday to Friday 18 holes with power cart

$42
League Golf Rates
Monday to Friday 9 holes walking

$23
Monday to Friday 9 holes with power cart

$33
Monday to Friday 18 holes walking

$33
Monday to Friday 18 holes with power cart

$45
2023 Club Membership Fees
Membership Form
Virtual Golf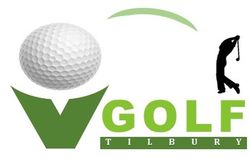 View or Download our "League" information flyer here. Join us for a round of Virtual Golf today, individuals, groups, and leagues welcome.

VGolf Tilbury is a state of the art virtual golf facility that uses the latest golf simulation technology. With over 85 world famous courses, your bound to have a great time.

Rates 1 hour reg $40.00
1 hour league $32.00
half hour reg $20.00
half hour league $16.00

Call and book a tee time today... 1-519-682-1423
all prices include HST





Phone: 519-682-1423 |
Email:

[email protected]


Review our Course Score Card Here.